:::
<!#--指定分類--> <!#--detail-->
TAITRA spares no effort in promoting the ICT industry COMPUTEX, COMTECH Myanmar, and COMTECH India to shine in September
Online Date: 2020/04/21
Modify Date: 2020/04/21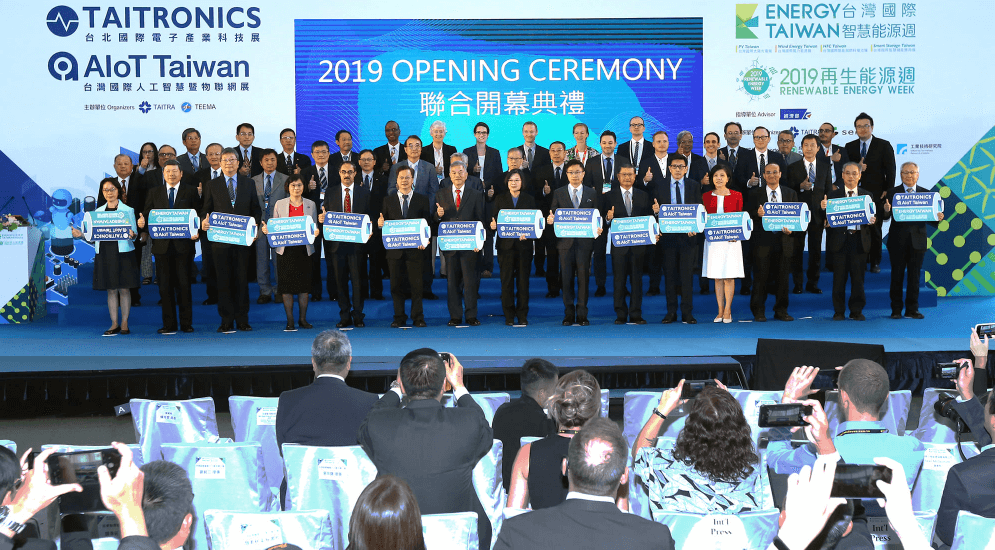 Looking at the Taiwan ICT industry, it is like the epitome of the development of modern technology. From components and hardware to the emerging applications of hardware and software integrated from various industries, we can see the innovative strength of Taiwanese ICT companies. Due to the ongoing pandemic of novel coronavirus disease (COVID-19), Taiwan's digital technology quickly responds to the outbreak. It has won worldwide recognition and is the most direct affirmation of the Taiwanese industry.
Taiwan External Trade Development Council (TAITRA) has spared no effort in promoting the ICT industry for many years. During the pandemic, it continues to intensify planning various promotional activities. In September, TAITRA will hold the COMTECH telecom exhibitions respectively in Myanmar and India for the first time to create a new southbound trading platform and, in conjunction with COMPUTEX in Taiwan, which is rescheduled due to the pandemic situation. These exhibitions will be launched in September to improve the international visibility of the ICT industry.
COMTECH Myanmar, to be held at Lotte Hotel Yangon from September 11 to 12, will target the rapid growth of the gaming population and the mobile internet penetration rate. With the Myanmar government promoting digital transformation, more than 90% of the 50 million Myanmar population are connected via mobile networks, driving the development of the digital industry and video games. COMTECH Myanmar will focus on consumer electronics, internet connection, E-service systems, gaming equipment, and peripheral products to meet local digital needs.
COMTECH India, to be held at the Bombay Exhibition Centre (BEC) in Mumbai from September 29 to October 1, actively promotes "Make in India", "Digital India" and 100 smart cities for a total of 5,151 projects. COMTECH India focuses on smart cities, IoT, and startups. It will fully present the applications of ICT and innovations, as well as smart water resources, smart transportation, and smart energy solutions. The show is expected to attract large-scale Indian enterprises and government entities to attend for their procurement needs.
COMPUTEX, which is rescheduled due to the impact of the Coronavirus pandemic, will continue to serve exhibitors and buyers by organizing an online exhibition, online procurement meetings, and online talks during its original exhibition dates in June. And to accommodate the industry demand, COMPUTEX will take place from September 28th to 30th, in Taipei Nangang Exhibition Center, presenting key themes such as 5G and communications, smart solutions, gaming, and InnoVEX (startups), hoping to combine cross-domain services and integrate global technology resources to create prosperity for the industry.
TAITRA, after promoting trade over half a century, will continue to connect Taiwanese companies with the international market despite challenges ahead. It will also continue to play the role of the best partner for Taiwanese businesses to expand trade and develop global business opportunities in the technology era together.
For more information, please check out the following website: